San Diego Eye Professionals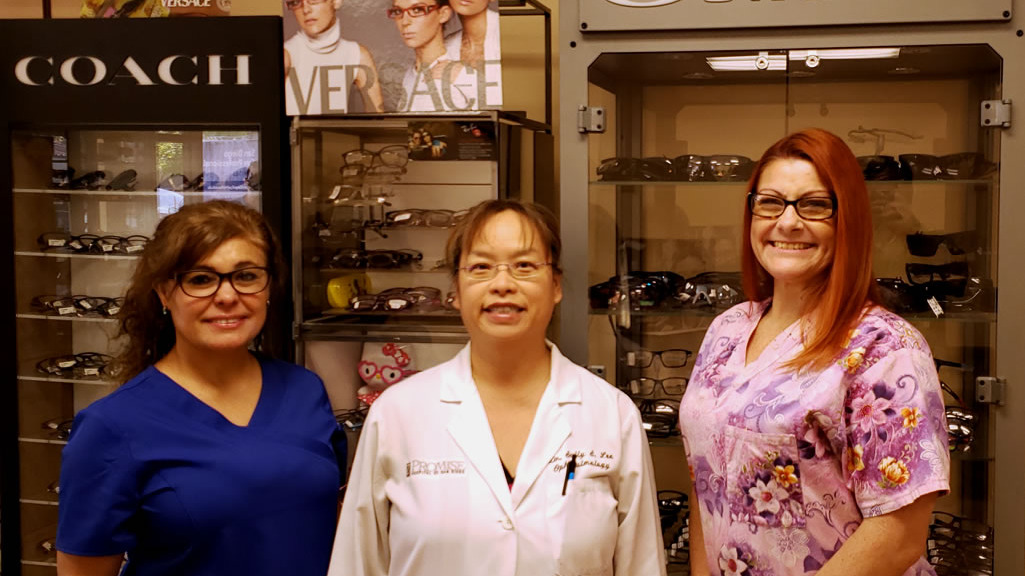 About San Diego Eye Professionals Team
Meet Dr Sally Lee & Her Team
We look forward to meeting with you and helping you see the world clearly!
Practicing Ophthalmology and Optometry for 20 years
My name is Sally Lee, MD, DO. I have been practicing ophthalmology and optometry for 20 years. I attended the University of North Texas for medical school and did research for cataract surgery at Harvard Medical School. Additionally, I fellowed in both ophthalmology and optometry so that my patients can have access to superior vision care through one doctor. I have a passion for bringing excellence and one on one care to my patients. I spend more time getting to know my patients on average than competing optometrists as my patients are the priority in my office.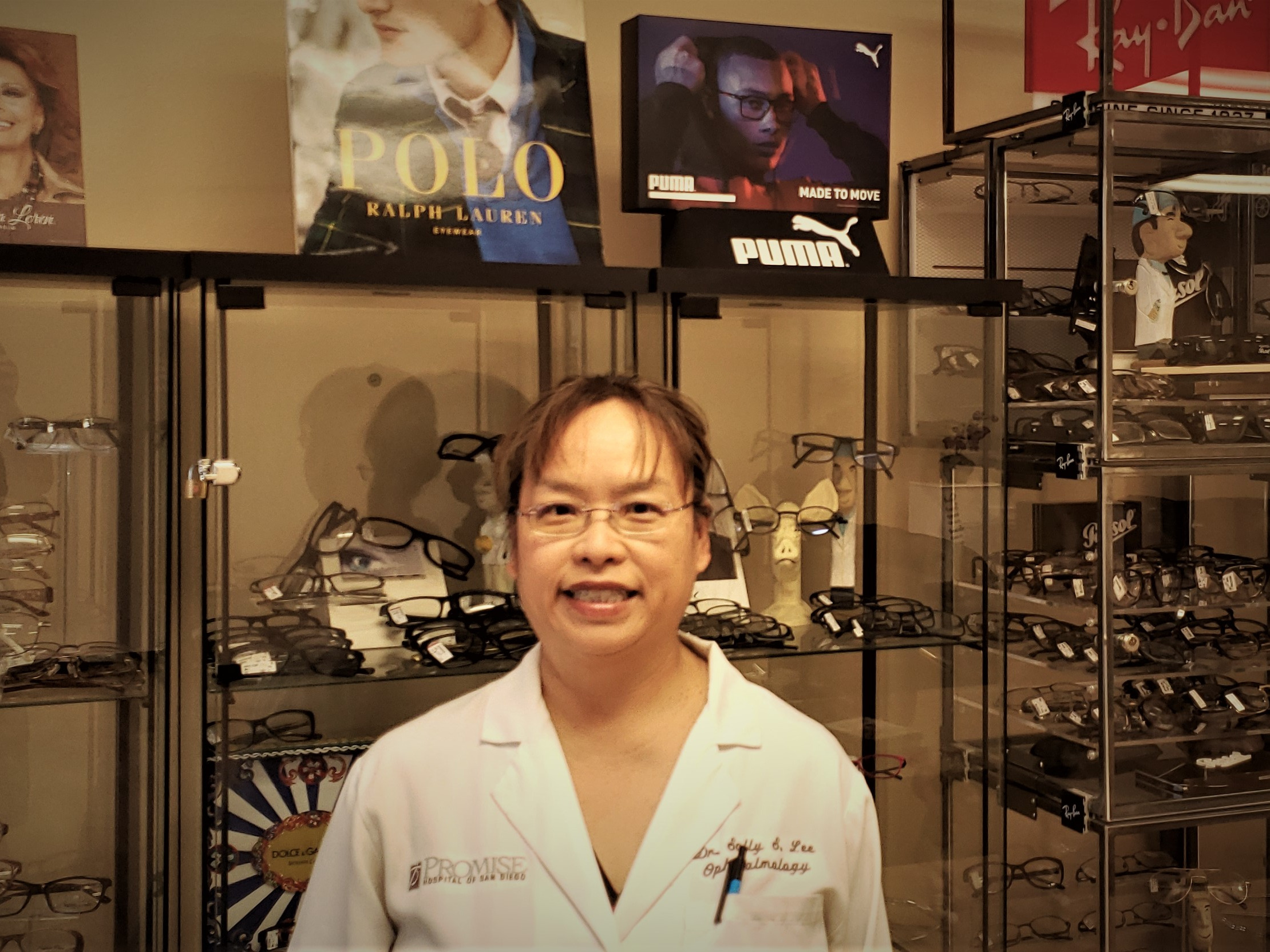 Education & Credentials


● Doctor of Osteopathic Medicine, D.O.
● Harvard Medical School/Mass. Eye and Ear Hospital Ophthalmology Review Course (03/09 - 03/15/01)
● Stanford University Basic Science Course (06/99 - 08/99)
● University of North Texas Health Sciences Center, Fort Worth, TX (8/91-5/95)
- Sigma Sigma Phi Medical Honor Society
- Hartford Scholar 1994-1995
- Harvard Medical School Student Researcher
- Zimmerman MEdical Scholar (1988-1995)
● Rutgers University, New Brunswick, New Jersey (8/88-6/90)
- B.A. Biological Sciences, Cum Laude Graduate
● University of Hawaii, Manoa, Hawaii (8/86-8/88)
- Freshman Honors, Dean's List, Premed, Society VP, Residency
● Diagnostic Radiology, Hahnemann Medical School,
Allegheny General Hospital, Andrew L. Goldberg, MD, Program Director, PA, PGH 15212 (7/97-6/98)
● Ophthalmology, Lake Erie College of Osteopathic Medicine/Metro Health Center, Anthony D. Sala, DO, Program Director, 306 West 11th St, Erie, PA 1650, (814-452-2796)
- Cornea, Elisabeth Cohen, MD, Wills Eye Hospital, Philadelphia, PA 19107-5599 (4/10-4/28/00)
- Neuro Ophthalmology, Peter Savino, MD, & Robert Sergott, MD, Wills Eye Hospital (2/28-4/07/00)
- Glaucoma, Jay Katz, MD & Jonathan Myers, MD, Wills Eye Hospital (2/07-2/25/00)
- Retina, Neal Atebara, MD & John Drouilhet, MD, Retina Associates of Hawaii (1/03-01/28/00)
Internship (6/96-6/97)


● Transitional Rotating, Chicago College of Osteopathic MEdicine Olympia Fields Osteopathic Medical Center, IL 60461
Certifications


● Stage 1 VISX, Moria, and Hansatoma Board Passage
● Written and Oral Ophthalmology Boards, NBOME I, II, III, USMLE I,II
Licensure


● CA 2001-present, Illinois 1996, 2001, PA1997-00, Unrestricted PA 9/99, Current DEA#
Professional Organizations and Affiliations


● American Academy of Ophthalmology 1999-present
● American Osteopathic College of Ophthalmology 1998-present

Local Organizations and Affiliations
● Susan G. Komen Foundation
● American Cancer Society
● La Mesa Chamber of Commerce
OR CALL US NOW AT

(619) 583-4295
OR CALL US NOW AT

(619) 583-4295